Detention Center
History
There have been at least five jails built since the Madison County Sheriff's Office was formed. The first known jail was built in Livingston in 1833, but no longer exists.
The second jail was built in Canton on Center Street about 1834, but reported to have burned prior to 1870, possibly during the Civil War.
In 1870, a jail was built on Fulton Street, which was used until 1969. Tradition states that the 1870 jail was built with bricks from the 1833 jail. The 1870 jail is currently used by the Madison County Historical Society.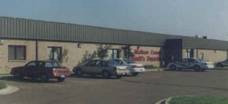 Madison County Detention Center
In 1968 a seventy four bed jail was built located south of Canton on U.S. Highway 51. This jail was abandoned in 1991 and demolished in 2000. The site will be used for new office space for the Sheriff's Office.
In 1991, a 250 bed jail and Sheriff's Office was opened next to the 1968 jail. This site is now the current Sheriff's Office.
The Madison County Sheriff's Office operates a 250 bed jail that opened on April 1, 1991. Inmates may be housed in one, two, four, eight, ten, or twenty man cells. Handicapped cells are available for inmates with disabilities. Kitchen, laundry and medical facilities are located inside the Detention Center. The facility houses both pre-trial and sentenced inmates.
Visitation is conducted by cellblock, Monday through Friday. Persons desiring to visit inmates should contact the jail in advance to determine what cellblock the inmate is in and the visitation time for that cell block. In March 2001, ground was broken for a new 144 bed addition to the current jail.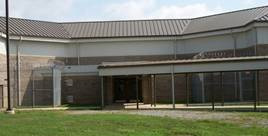 One of the newly constructed PODS
Current procedures
As with other areas of the Sheriff's Office, our correctional officers receive structured training to ensure the best situation possible both for inmate and officer safety. All Detention Officers are now certified by the State of Mississippi. The Detention Center is frequently inspected by state and federal agencies to insure compliance with state and federal laws and guidelines governing detention facilities. The Madison County Detention Center has always scored above average on these evaluations.
Other Information